People
ROCS is a virtual Centre that is more than a collection of research projects. It is a platform that can foster a larger network of researchers approaching similar questions diverse vantage points, and that share a common understanding of the ROCS's research mission. Thus, research at ROCS is grounded in transdisciplinarity with input from a diverse group of people and institutions. These institutions include the University of Copenhagen, University of Iceland, Geological Survey of Denmark and Greenland (GEUS), Marine and Freshwater Research Institute in Iceland, Aarhus University, National Institute of Aquatic Resources at the Technical University of Denmark (DTU Aqua) and Norwegian Institute for Water Research (NIVA).

The ROCS website is a dynamic platform that incorporates information about the Centre's research, field work, and scientific products. It also contains a record of the virtual lecture series ROCS is hosting, where leading scholars discuss topics relevant to ROCS' core aims of research. The lecture series is open to all.
The Centre's roots lie at the University of Iceland and the University of Copenhagen, that host those employed directly by ROCS. This refers mainly to the postdoctoral fellows who will divide their period of employments at the Centre between the two institutions. The ROCS grants support only post-doctoral positions and it is these positions that provide the scaffolding upon which the Centre rests.
The list of contributors below includes not only researchers directly supported by Centre funds but those whose inputs have already been important for ROCS activities. We hope and expect that this list will grow as the ROCS research program grows.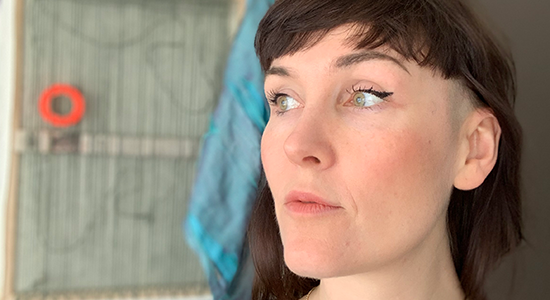 Angela Rawlings is an interdisciplinary artist and researcher who uses languages as dominant exploratory material. Rawlings' work over the past twenty years has foregrounded interdisciplinary approaches to 'ecopoethics,' entangling creative practice with scientific subjects of eco-ethical significance. Rawlings' books include Wide slumber for lepidopterists (Coach House Books, 2006), o w n (CUE BOOKS, 2015), si tu (MaMa, 2017), and Sound of Mull (Laboratory for Aesthetics and Ecology, 2019). Meditating on languages as inescapable lenses of human engagement, Rawlings' methods include sensorial poetries, vocal and contact improvisation, theatre of the rural, and conversations with landscapes.  
Awarded a Lord Kelvin/Adam Smith Fellowship at the University of Glasgow in 2015, Rawlings' PhD researched how to perform geochronology in the Anthropocene using artistic practice-as-research as her methodology. Working with supervisors in Performance Studies, Cultural Geography, Geology, and Archaeology, Rawlings focused on embodied artistic practice in relation to temporalities of North Atlantic foreshores. Prior to her PhD, Rawlings received an MSc from the University of Iceland in Environmental Ethics and Natural Resource Management; her thesis explored strategies for becoming-with Icelandic glaciers undergoing significant melt due to climate change.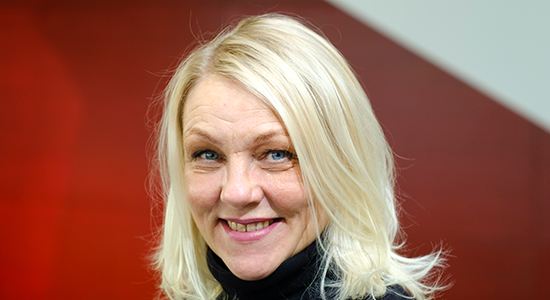 Arndís is a postdoctoral fellow with HM Queen Margrethe II´s and Vigdís Finnbogadóttir's Interdisciplinary Research Center on Ocean, Climate and Society (ROCS) and the research center's project manager in Iceland. Her research, based on posthumanist theory, new materialism, and critical heritage studies, engages with the transdisciplinarity inherent in museum and heritage studies as ways to critically engage with the layered constellations of human and non-human relationships that comprise shared histories.
Arndís has a PhD in Museum Studies from the University of Iceland. She has published in journals such as Nora – Nordic Journal of Feminist and Gender Research and Museum Management and Curatorship, and co-edited the special issue Culture and Mobility in the journal Icelandic Society (Íslenska þjóðfélagið, 2020). Arndís has previously participated in three major research projects with the University of Iceland, both as a postodoctoral fellow and as an independent contributor. She currently sits on the editorial board of the Nordic museum studies journal Nordisk Museologi.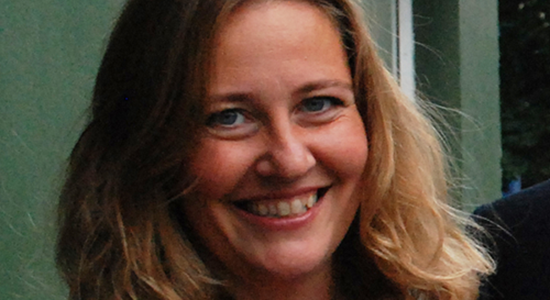 Auður is a postdoctoral fellow with HM Queen Margrethe II´s and Vigdís Finnbogadóttir's Interdisciplinary Research Centre on Ocean, Climate and Society (ROCS) and is based at the University of Iceland. She has a PhD in literary theory from the University of Iceland. Her PhD-thesis on Icelandic literary criticism and book reviews will be published as a book in 2021, bearing the title Þvílíkar ófreskjur: Vald og virkni ritdóma á íslensku bókmenntasviði. She has taught courses in literary criticism, cultural studies and contemporary literature at the University of Iceland. In recent years she has in various articles and lectures studied natural disasters as they appear in contemporary Icelandic fiction, exploring themes such as climate anxiety, climate change from a gender and equality perspective, posthumanism and postnature.
Auður has also worked as a journalist and as an editor at literary and academic journals. For years, she also hosted a weekly radio show on literature at the Icelandic Broadcasting Service.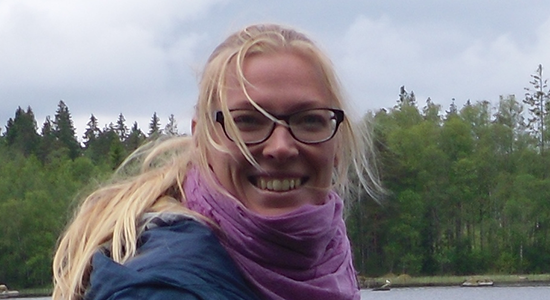 I have been fascinated by phytoplankton or protists (singled cell organisms) since my first encounter with a dinoflagellate in 2005. Their beautiful exterior, the complex trophic modes, behaving as both "plants" and "animals", and our limited knowledge of them appeals to me.
I have a MSc and PhD in aquatic microbiology with 10 years lab and field experience focused on mixotrophic protists. I am particular interested in functional biology of phytoplankton and the evolution of symbiotic interactions between protists, but also investigating their ecological role in the marine food webs. I strive to combine research techniques that illustrate problems from different angels and compliment each other in telling good stories.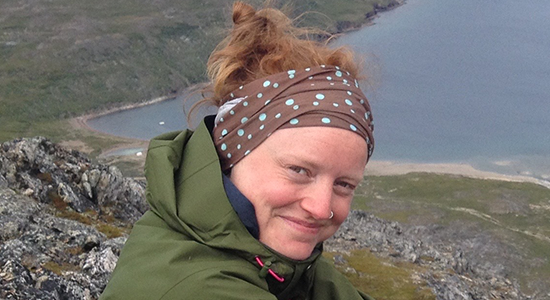 I'm originally from the UK, where I did my bachelor and masters degrees. I moved to Germany to do my PhD and as a postdoc I am based in Copenhagen. It's been quite the adventure, especially as I'm the first one in my family to go to university. From my broad education as a Geography student I've become increasingly interested in past climates and I extract information from high latitude marine sediments, mostly microfossils. When I'm not looking down a microscope you'll find me outdoors, practicing yoga or with my nose firmly planted in a good book.
Wesley R. Farnsworth is from the northeastern US but has spent a decade residing in Svalbard contributing to extensive field experience in a wide range of geoscience. Farnsworth has a background in glacial geology, periglacial landscapes and slope processes with an emphasis in Quaternary mapping. Farnsworth and his family have been based in Iceland for the last two years where he investigates the distal deposition of tephra within the North Atlantic as a NordVULK Fellow. Farnsworth continues to develop pedagogy skills with experience as a field instructor and lecturer at the University of Iceland, UNIS and Bates College. Read more on ResearchGate or Google Scholar.
| | |
| --- | --- |
| | Postdoctoral fellow at ROCS |
| Angel Ruiz-Angulo | University of Iceland |
| | Postdoctoral fellow at ROCS |
| | Myvatn Research Station / University of Iceland |
| | Postdoctoral fellow at ROCS |
| | Marine and Freshwater Research Institute, Iceland |
| | The Archaeological Office, Iceland |
| | Marine and Freshwater Research Institute, Iceland |
| | University of Iceland |
| | University of Copenhagen |
| | University of Iceland |
| | University of Iceland |
| | Aarhus University |
| | Norwegian Institute for Water Research (NIVA) |
| | University of Copenhagen |
| | University of Iceland |
| | Postdoctoral fellow at ROCS |
| | Marine and Freshwater Research Institute, Iceland |
| | University of Copenhagen |
| | University of Copenhagen |
| | University of Copenhagen |
| | Aarhus University |
| | University of Copenhagen |
| | Icelandic Forest Service |
| | University of Iceland |
| | Geological Survey of Denmark and Greenland (GEUS)  |
| | Postdoctoral fellow at ROCS |
| | Geological Survey of Denmark and Greenland (GEUS)  |
| | DTU Aqua, Technical University of Denmark |
| | University of Iceland |
| | Icelandic Institute of Natural History |
| | University of Iceland |
| | Geological Survey of Denmark and Greenland (GEUS)  |
| | University of Iceland |
| | Marine and Freshwater Research Institute, Iceland |
| | Postdoctoral fellow at ROCS, Nordic Volcanological Center (NordVulk) |
| | Anthropologist, PhD at ROCS |